Pineapple Studios is a mutimedia production facility located
in Tiverton, Rhode Island.
Since 1992, Pineapple Studios has specialized in Video
Production,Virtual Imaging, Special Effects, 3D Animation,
Cartoon Animation, Audio Production, Graphics, Web
Design, Interactive Media, and more.
Pineapple Studios has created television commercials and
infomercials, computer simulations and animations, and
digitally enhanced video productions in our state-of-the-art
digital production facility for numerous companies and
Government agencies in New England and across the nation.
Professional, creative, and cost effective solutions for all
your advertising, marketing, and visual presentation needs.
Pineapple Studios...the Multimedia Solution!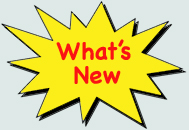 Get a Professionally Produced Two Minute Introductory Video for YOUR Website Starting at Only $95!

Click HERE for more information